Second-Home Sales Hit Record
Posted by Judy Orr on Thursday, June 15, 2006 at 9:14 AM
By Judy Orr / June 15, 2006
Comment
Four out of every 10 real estate transactions were second-home sales for vacation, part-time living, and/or investment purposes, according to an annual report put by the National Association of Realtors® (NAR). These types of sales hit records in 2005.
Two surveys showed that 27.7% of properties purchased in 2005 were for investment purposes and 12.2% were vacation homes. Many second home purchases are not really a 2nd home, but a 3rd, 4th, 5th, or more because of good investment returns. What I found interesting is that the median distance of a vacation home was 197 miles from the primary residence, and 47% were less than 100 miles away while 43% purchased 500 miles or more away.
With Illinois, I always think of friends and family that bought second homes in Florida, Michigan, and Wisconsin. However, there are plenty of Illinois residents that purchase in quaint towns like Galena and others enjoy purchasing a property near downtown Chicago, many times near Lake Michigan. They don't want to live downtown full-time but enjoy having a place to go and stay when they want to take advantage of what downtown Chicago offers such as dining, theater, shopping, Lake Michigan, Navy Pier, and many other attractions.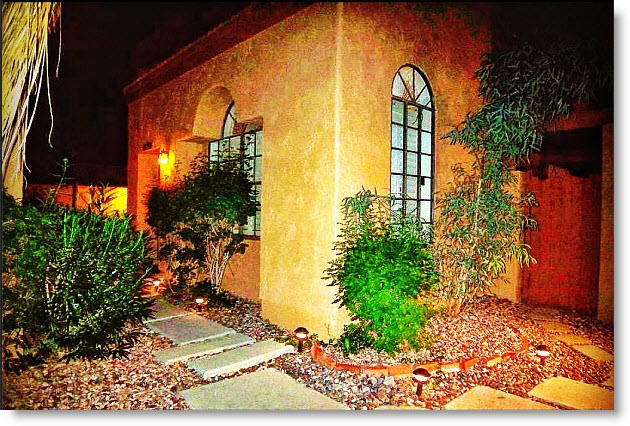 My husband and I purchased a Scottsdale townhouse in 2009 and although we visit as much as possible, I can't wait until we can spend at least a whole month or more, especially during our Chicago winters. We fell in love with Arizona when we visited my parents, who retired to Mesa, AZ.
I have since been to Scottsdale, Arizona for a HomeSmart Awards Seminar. I met some real estate agents that have second homes in or near Flagstaff, Prescott, and other more northern areas of Scottsdale. We also met a relative of some friends that own a second home in Payson, AZ.
I don't mind Arizona summers so much. To me, it's kind of like winter in Illinois. You just stay in more often, but the difference is that in Arizona you just go out shopping or whatever after the sun goes down. You can also cool off in your pool if you have one. There's not much respite outside in Illinois in the brutal winters if you're someone who hates cold and snow like I do.
If you'd like a 2nd home in the Scottsdale, Arizona area, give Judy a call at 480-877-1549. I also sell in Cave Creek, Carefree, North Phoenix, Paradise Valley, and Fountain Hills.