My First Warm Weather Love Was Florida
Posted by Judy Orr on Thursday, January 15, 2009 at 4:36 PM
By Judy Orr / January 15, 2009
Comment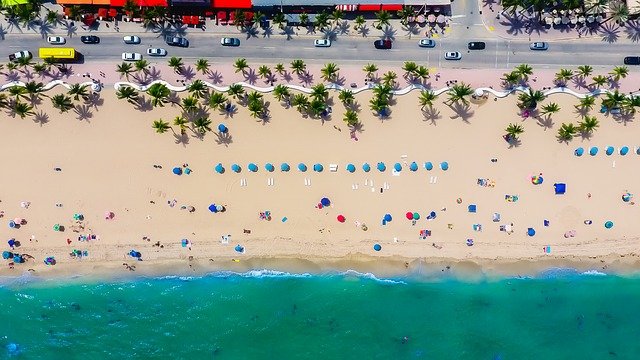 Image by David Mark from Pixabay
As long as I can remember, every year during Easter vacation my family would jump in the aqua 1950 something Buick and drive to Sarasota, Florida. We would leave at 2-4:00 a.m. and drive until around 6:00 p.m., when we would stop at a Holiday Inn for dinner and sleep. Then we'd do it again the next day until we hit Sarasota. I remember one time we had to wait for a cow to get off the road.
When Mom would fall asleep Dad would rev it up to 100 mph. As soon as Mom woke up, we'd tell her and she'd say "Oh Bud!" and give him a hit on his arm.
We stayed in the same motel every year. It was owned by a couple who lived on-site and my parents became friends with them.
The private gated pool was across the street. There were 1-bedroom to 3-bedroom units available. We always stayed in the largest unit. They were like little apartments with a full kitchen. We had to cross the street to go to the pool but the ocean was very close (about a block worth of sand once you crossed the street).
I was mesmerized by the ocean. One time a girl I met and I were hanging on a blow-up raft and we were talking and kicking our feet. I felt the water getting quite cold and when I looked back my heart dropped as the shore was very far away. People on shore looked like stick figures. We made a beeline back and we were lucky there were no sharks or rip currents around. We would see dolphins and sharks in the area that we were at!
At night we would walk the beach and I had a fear of falling into the ocean and getting eaten up by it. It was so magical to me. But I'm not an ocean person. I would much rather have a pool where I can see the bottom and not have any creatures around.
The last two years of our family trips were with friends of my parents (we had to use two cars) to a house they inherited in Bradenton. All of us in our car kept singing "Yellow Submarine" with my father leading the chorus. And it really sucked when the other car broke down and everyone had to wait. My friend' s parents' car had to get a new radiator before we could continue.
A Proud Tourist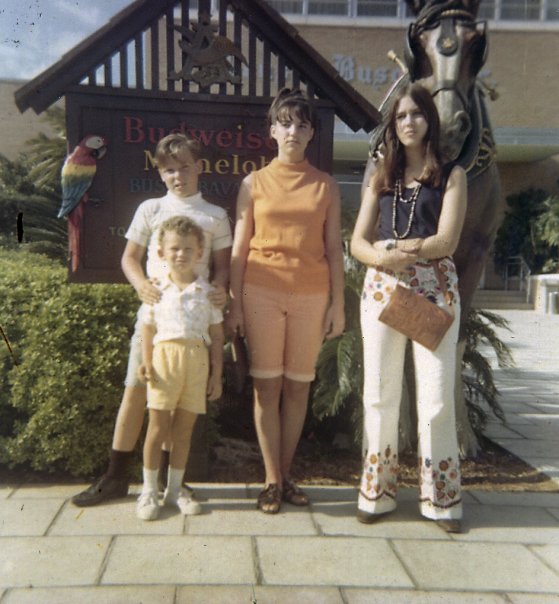 At Busch Gardens with my two brothers and my friend - I'm on the far right
Whenever I think back to my Florida trips my fondest memories are of all of the tourist traps. Parrot Jungle, crocodile places, having a sip of fresh beer at Busch Gardens (at age 16) and so much more. We were on a glass-bottomed boat to watch a sponge diver but all I cared about was the monkey they had on board.
When I went back many years later (still by car) with a group of friends and our kids, we went to Safari Jungle and I have a picture of me holding a lion cub. Poor thing - we didn't know how they were treated back then. This was also my first trip to Disney World (they only had the Magic Kingdom, they were still building Epcot).
I have to admit, my first visit as an adult left me feeling sad as Florida had become so built up. I didn't have those warm, sentimental feelings like I used to. There was no longer that quaint, old-fashioned tropical feeling to me of the '60s.
The next time I went with a group of girls to West Palm Beach (about 10 years ago - it was my 2nd airplane trip) there were no visits to any kind of "jungle". Our tourist traps turned into restaurants and bars. My fondest memory was having my first (and best) key lime martini at My Martini in West Palm Beach. The only other touristy thing we did was go to the dog races (which I hate and again, we really didn't know how badly those greyhounds were treated) because we had a gambler in the group. She won some money and bought us all ice cream (cheapo).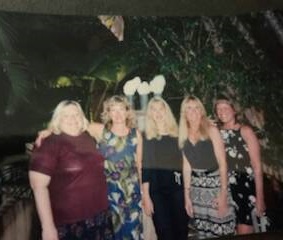 Blurry photo of my friends and I (middle) posing before going to dinner in West Palm Beach, Florida
I Wish I Could Live in Disney World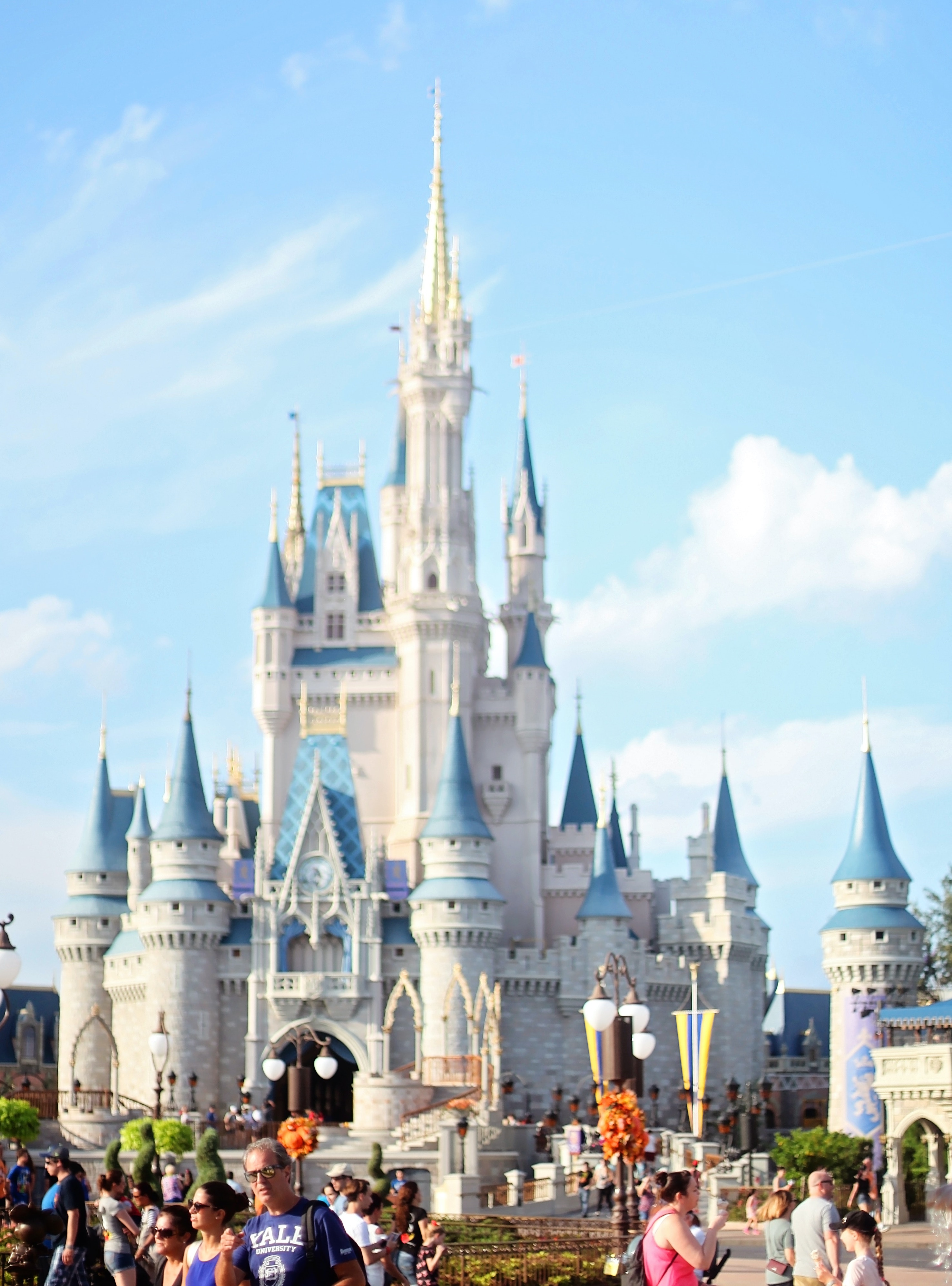 I've only been there twice but I' m one of those crazy people who could go every day if I lived nearby (and had a frequent visitor pass or something). I promised my youngest child I' d take him there - he was 24 by the time we made it but my promise came true. It was great taking my granddaughter, who was 7, although she was afraid of one of my favorite rides, The Haunted Mansion.
So I was leaning towards buying a condo nearby, in Kissimmee or nearby Orlando. Those prices are really low and some of the places have built-in renters for as many weeks as you' d want. Of course, I can only imagine what those units look like inside, probably not much better than a hotel suite. But the prices were right!
However, I'm not sure about financing on places that have high rental ratios. I read online that you can' t get a mortgage if a complex rents more than 50% of the units.
I discussed it with my husband and he's not crazy about Florida. I also feel that Scottsdale, Arizona real estate prices, although lower right now, will creep back up more quickly than Florida prices.
However, I'm not giving up on Florida and we might consider looking in Florida in the next year or so. I still think they'll be hurting for quite some time and prices will remain affordable. Also, if we could get a place that has good rentals it would help with the mortgage payments. I'm just not sure about the financing.
By the way, it's 7 degrees below zero in Chicago with a wind chill factor of 28 below. My 6-year-old granddaughter (who lives with us) is home from school as classes were canceled today. It is a nippy 54 degrees in Scottsdale that feels like 60. It's a little chilly for the natives, but it's polar here!