Carefree, AZ Desert Gardens
Posted by Judy Orr on Monday, February 22, 2021 at 3:25 PM
By Judy Orr / February 22, 2021
Comment
Jimmy and I decided to do something fun today, but it was getting late on a Sunday and we know how quickly many places close. Out of a few ideas, we chose to go to Carefree, Arizona, which we're very close to. Our purpose was to really see the Desert Gardens.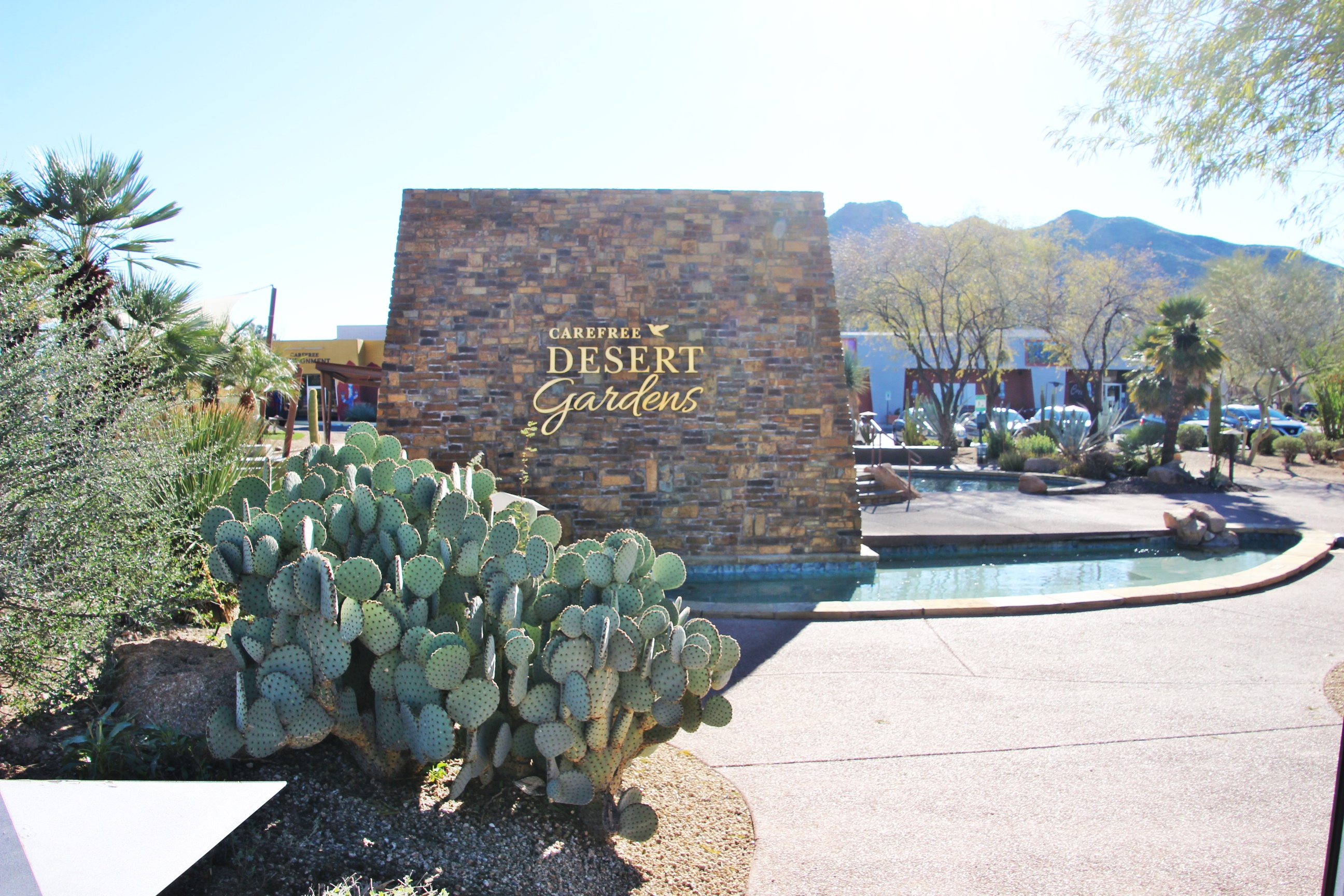 We've been to Carefree multiple times, but this time we were going to focus on the Desert Gardens. I tried explaining to Jimmy that the gardens were in the town square and we've been there before. But for some reason, he was expecting something else.
I knew that it was a small area (I did my homework). But when we've gone there prior we really didn't take our time. It was always just a quick walk-through. The last time we went was to visit the post office and the resale shop in the same building.
The Gila Monster Slide
This time we took a lot of pictures and some videos. I think the first time we were ever here, the only picture I took was the Gila monster slide that was in the children's little play area. I wonder if some kids are too afraid of how it looks to slide down it, but when we were here today we had to wait for kids to finish before taking the photo.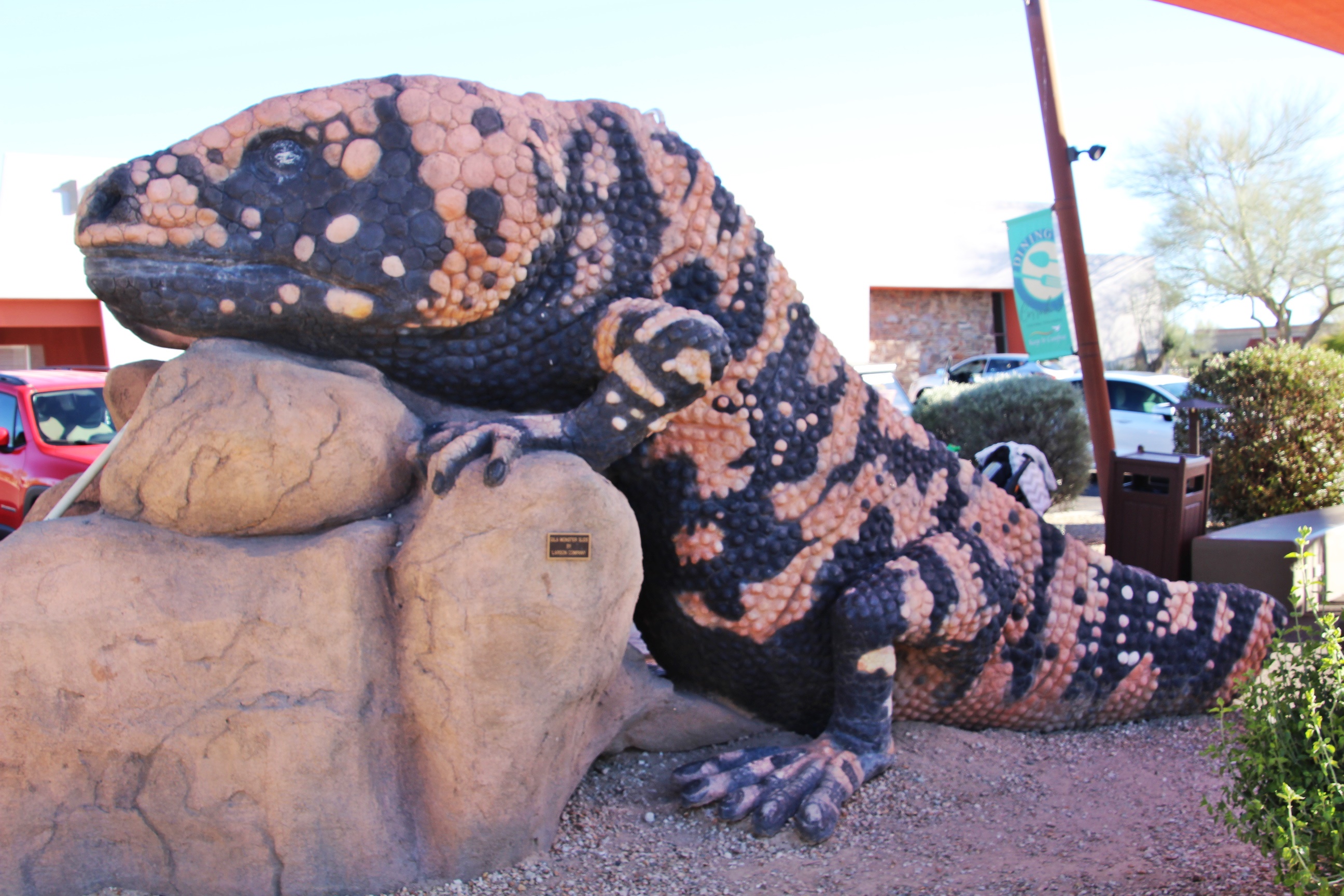 Cacti, Trees, and Plants
We've never actually spent time actually looking at the cacti and plants. It's nice to slow down and really look at everything. Some are labeled but not all.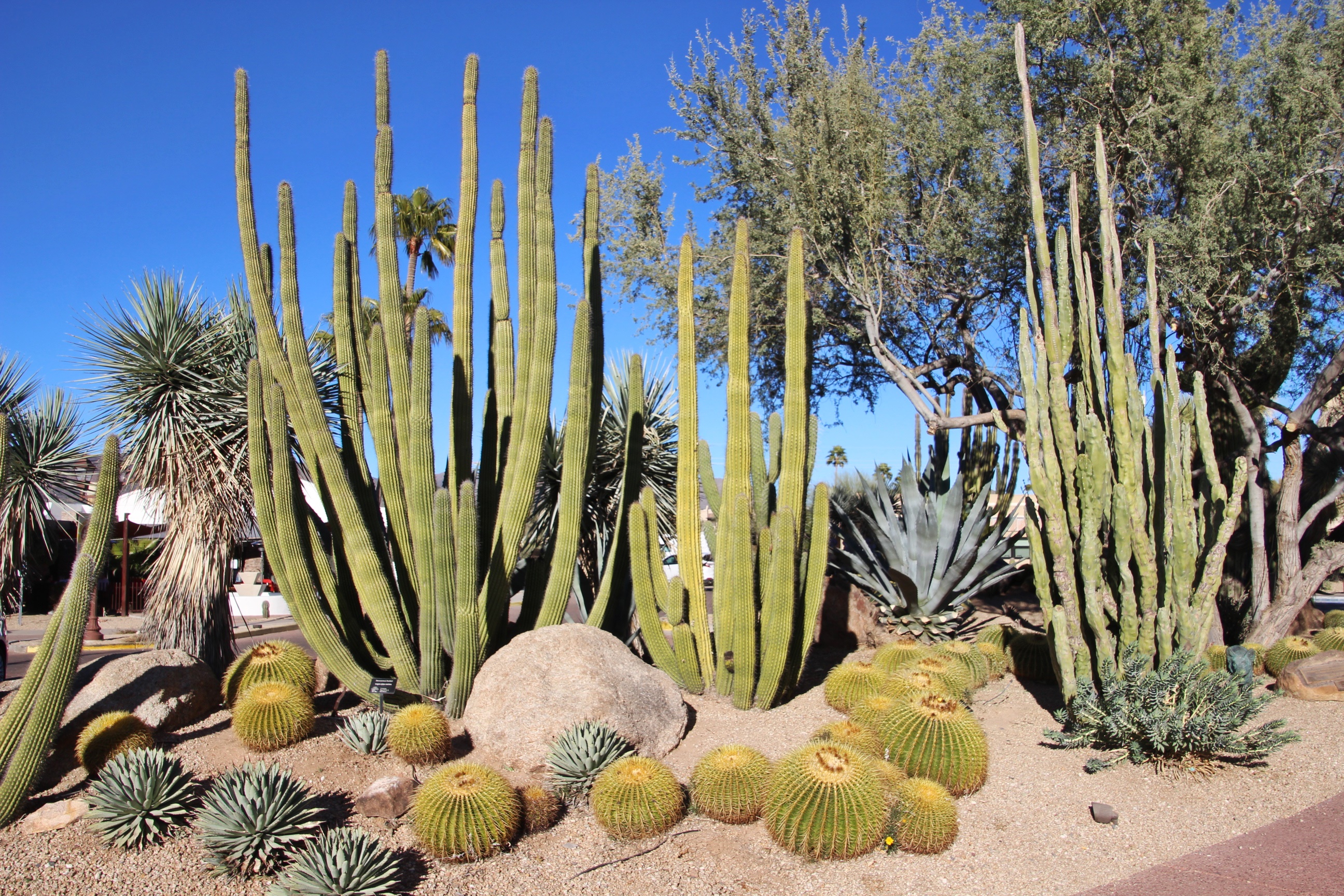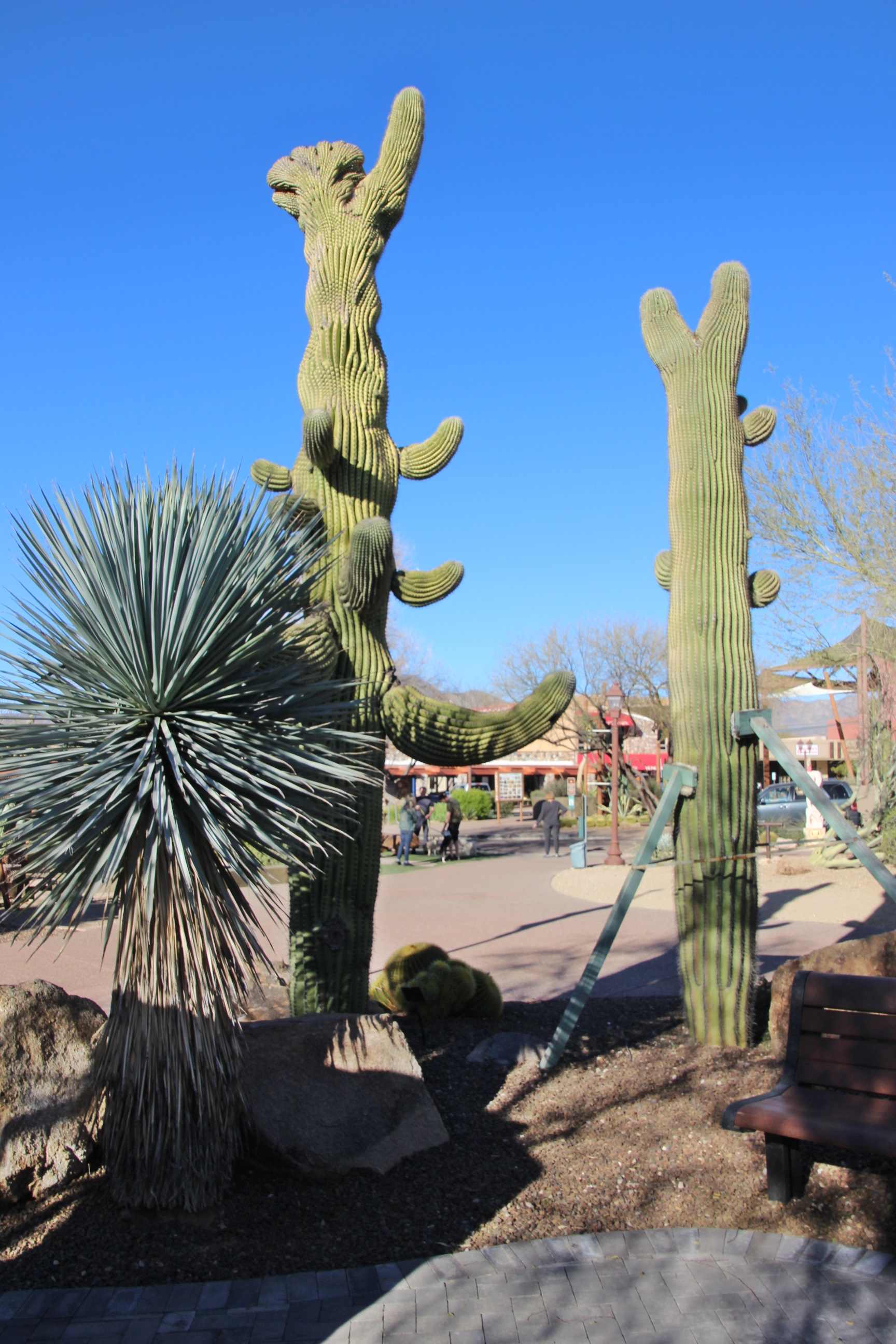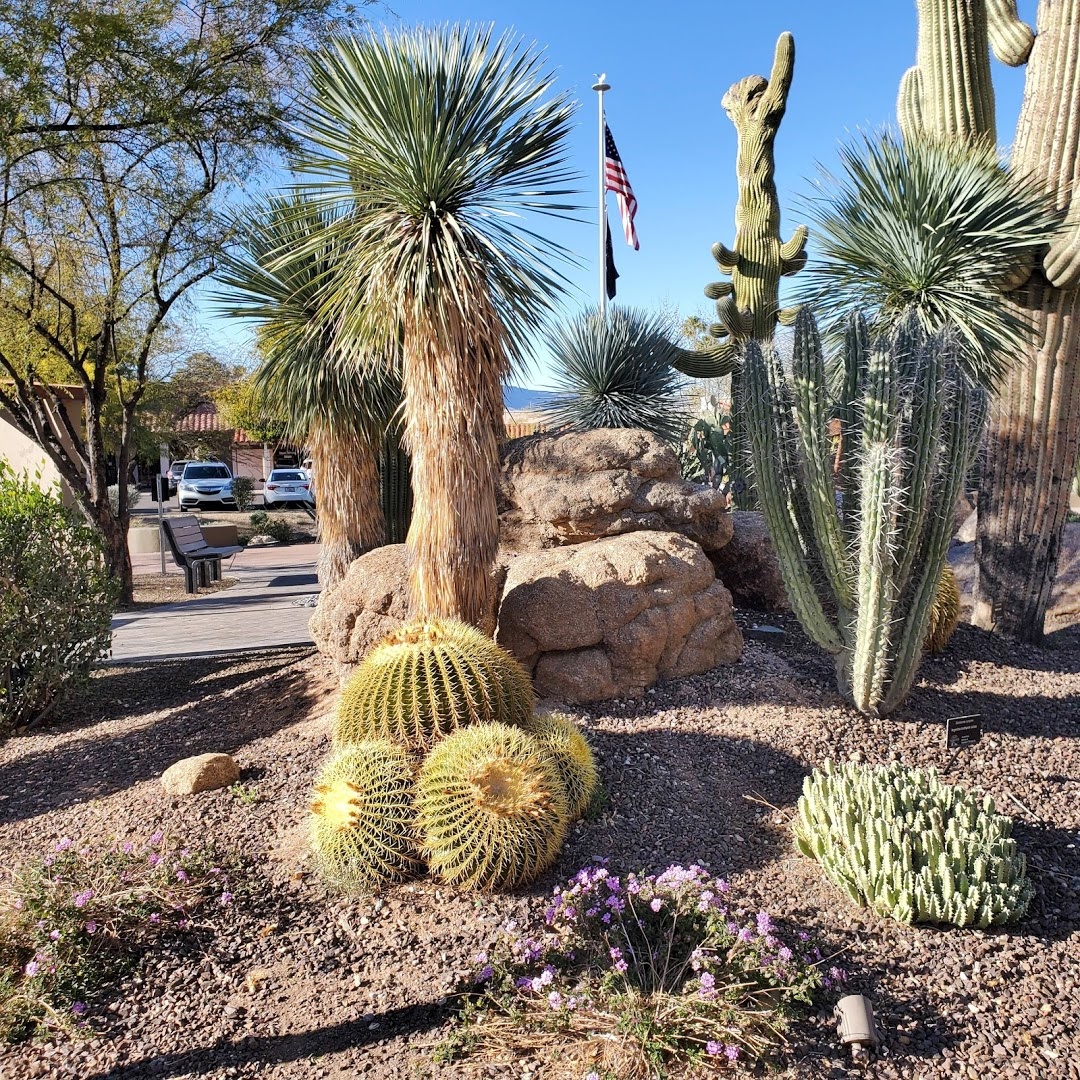 Carefree Desert Gardens Bridges and Fireplaces
There are at least 2 cute bridges in the gardens. The views up and down look like more of a dry gulley, but I always like walking bridges. There are also benches throughout and even two fireplaces. The one in the picture was kind of by itself, while the other one, which is next to the sundial, has seating in front of it.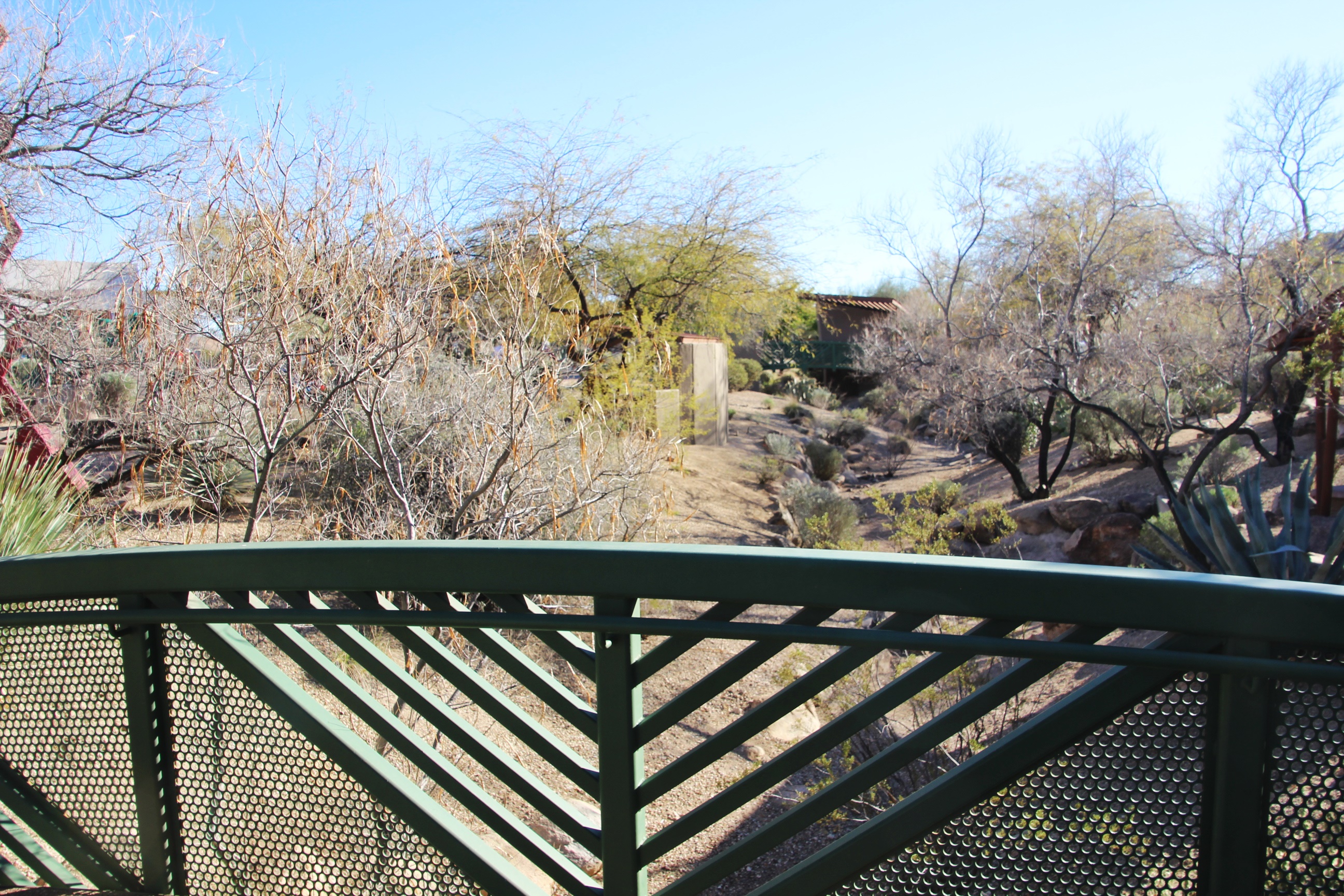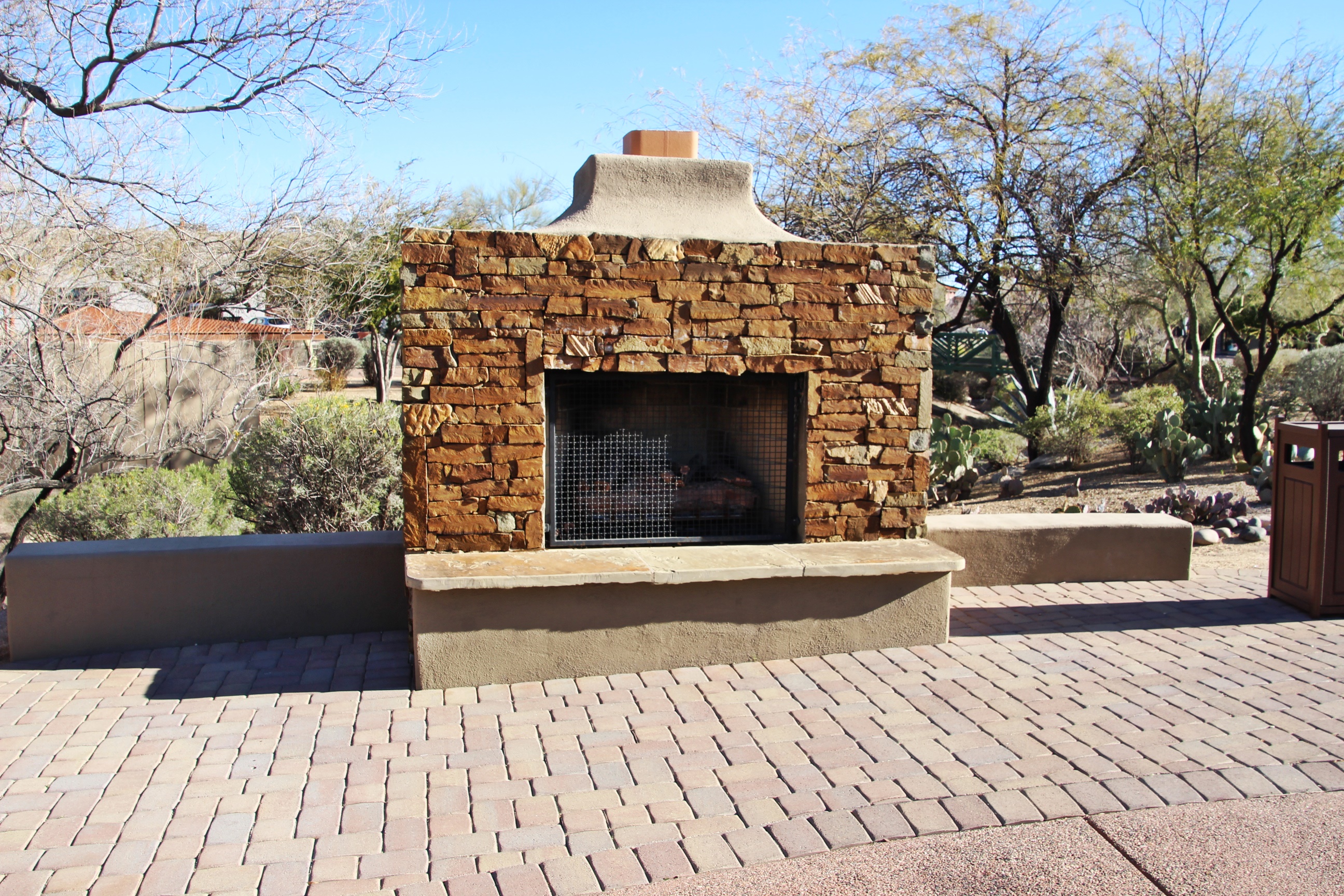 Rock Features
You'll see some cool rocks interspersed with the plants in the gardens. Here's an entry rock on one side of the gardens: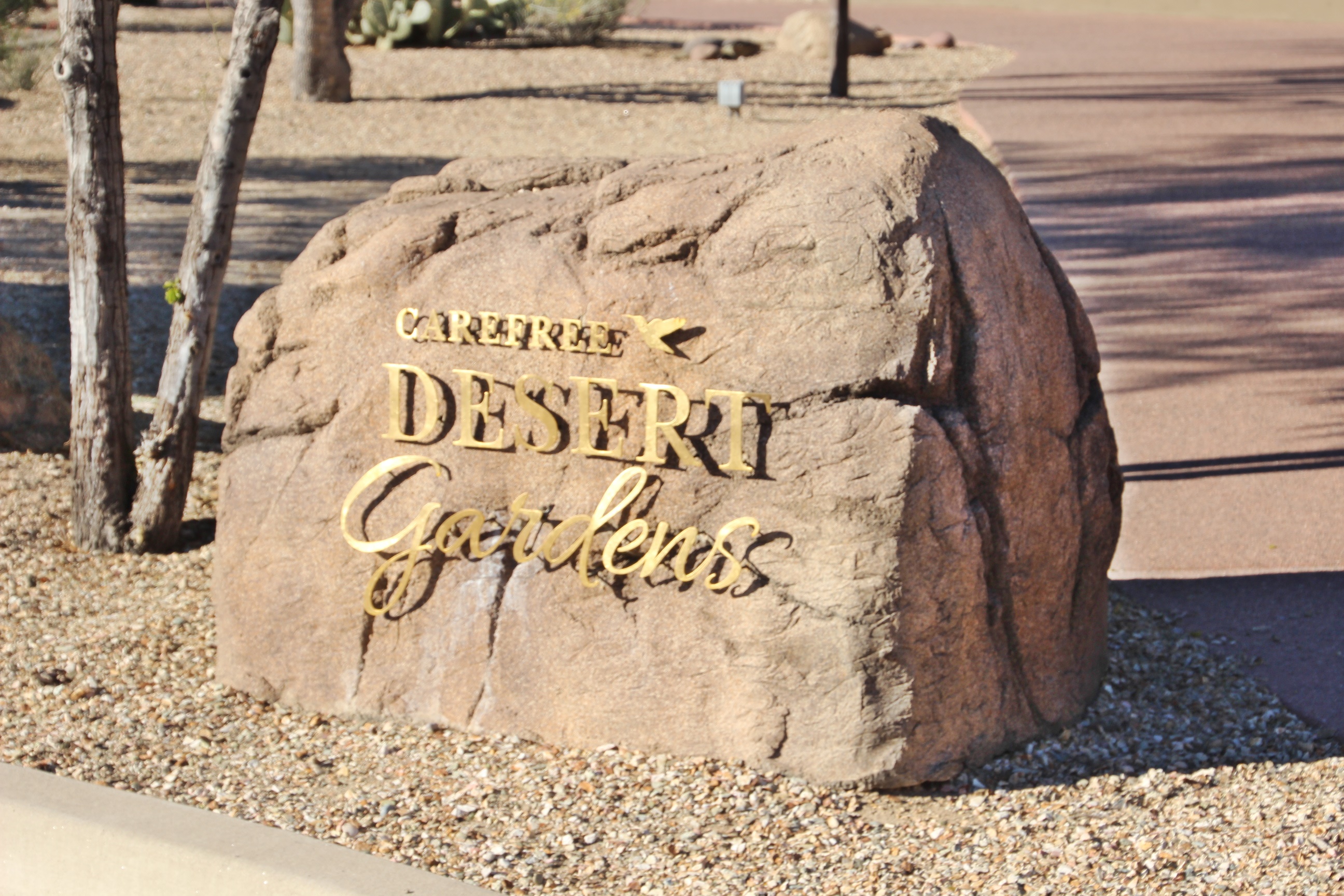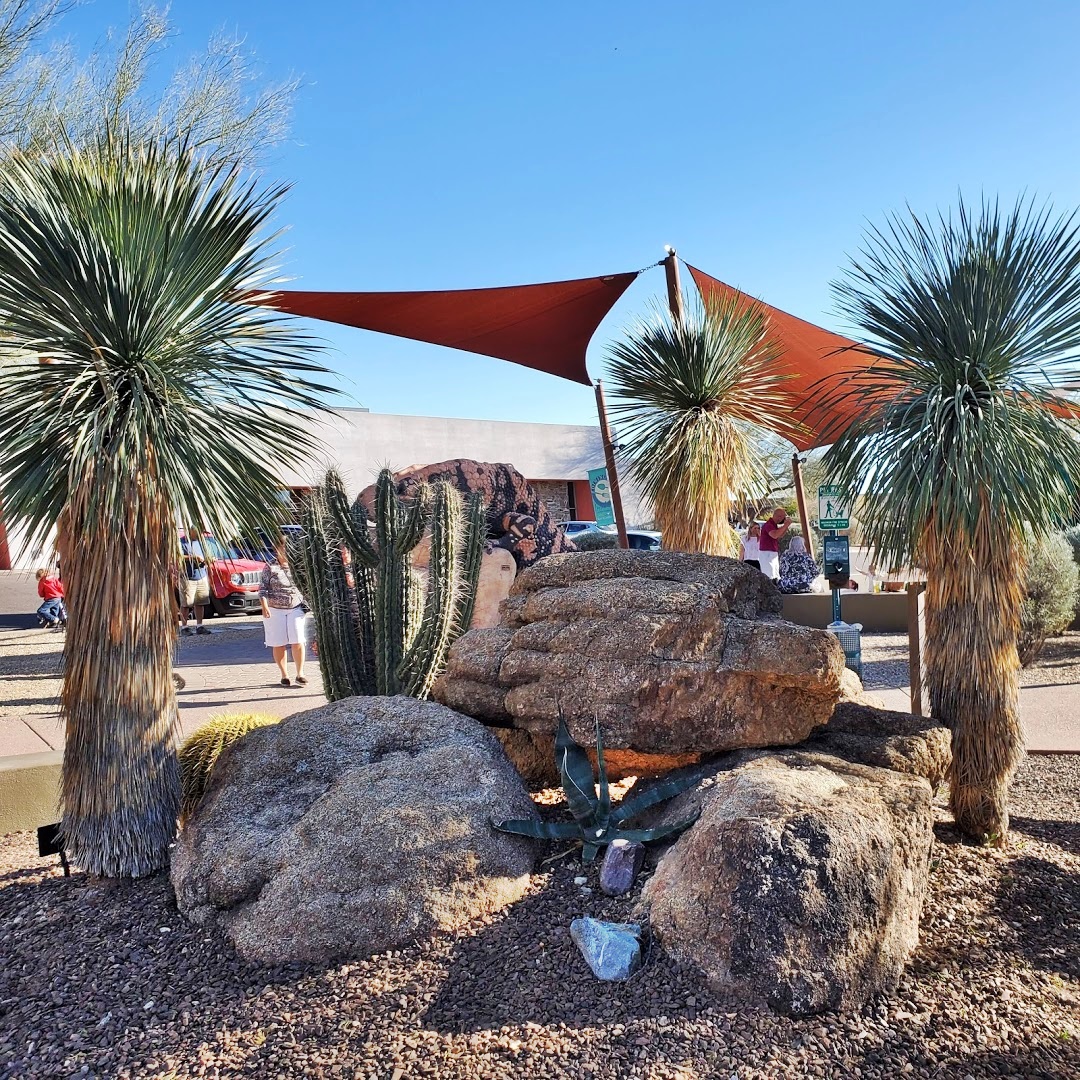 Fountains
There are several water features, including a rock fountain and the wall fountain, that has a picnic area across from it. There are also several small pools of water, including at the sundial.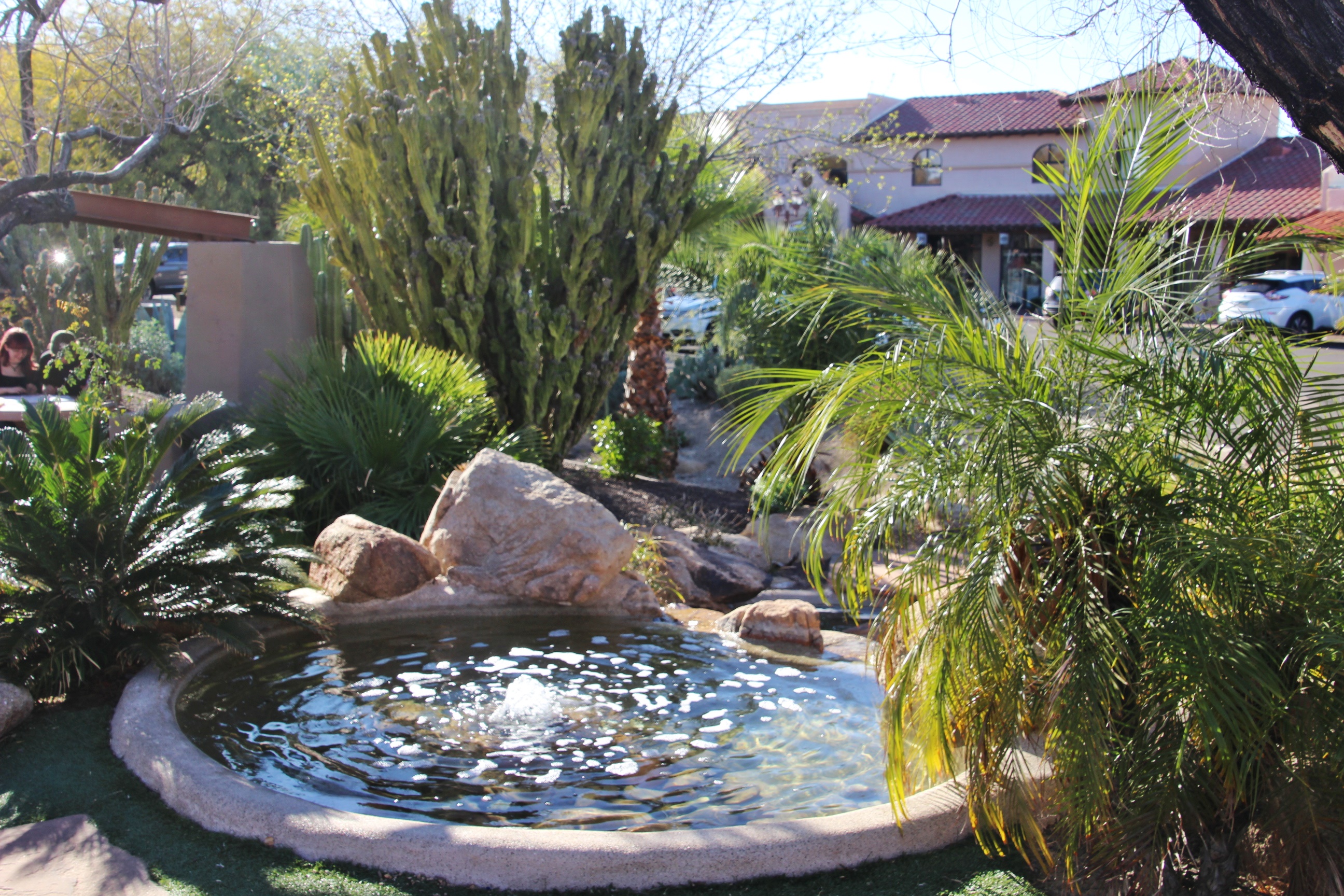 Upper rock fountain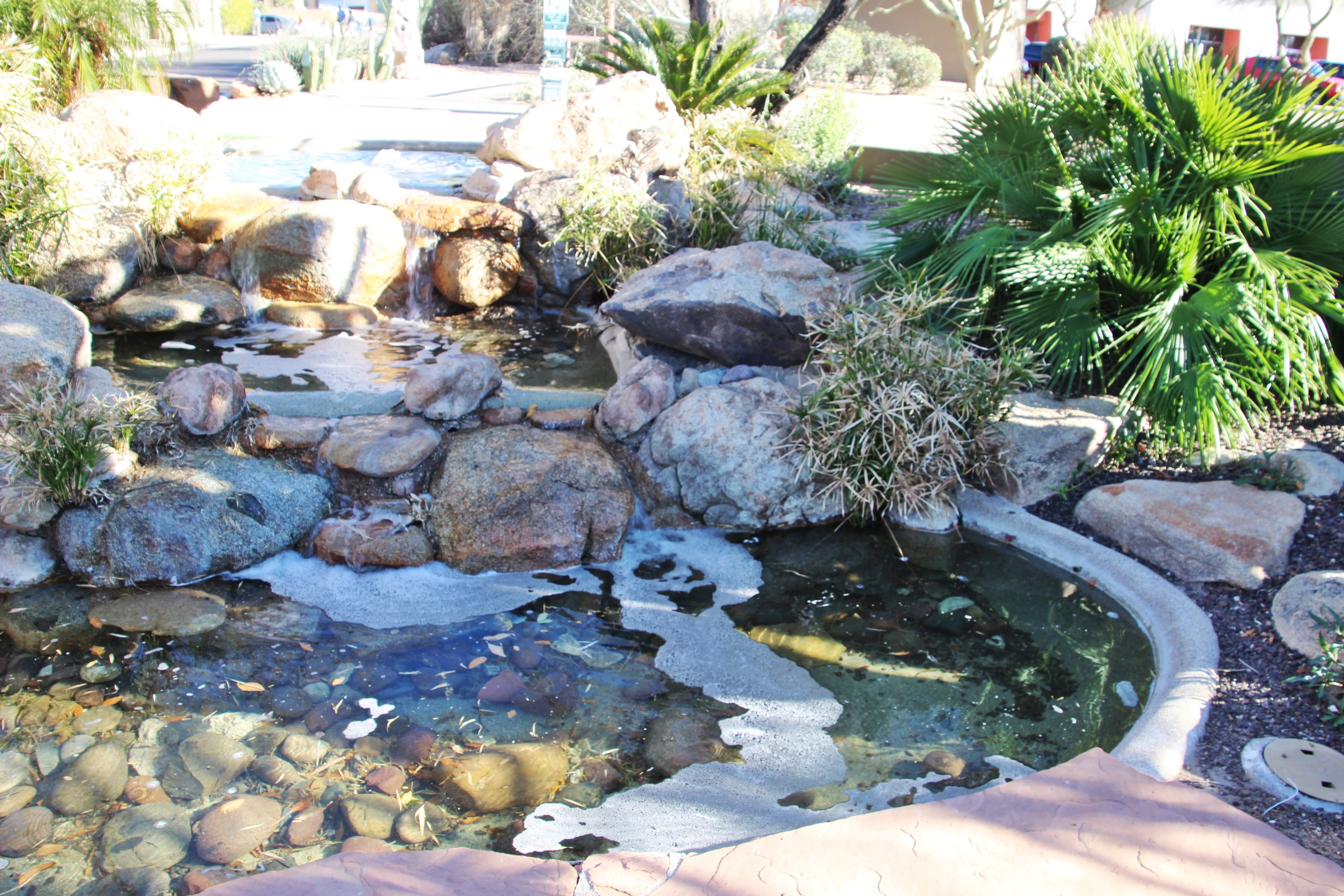 Lower rock fountain
The picture below is a beautiful wall fountain (this is the other side of the "welcome" wall) that falls into a pond with another shallow water feature.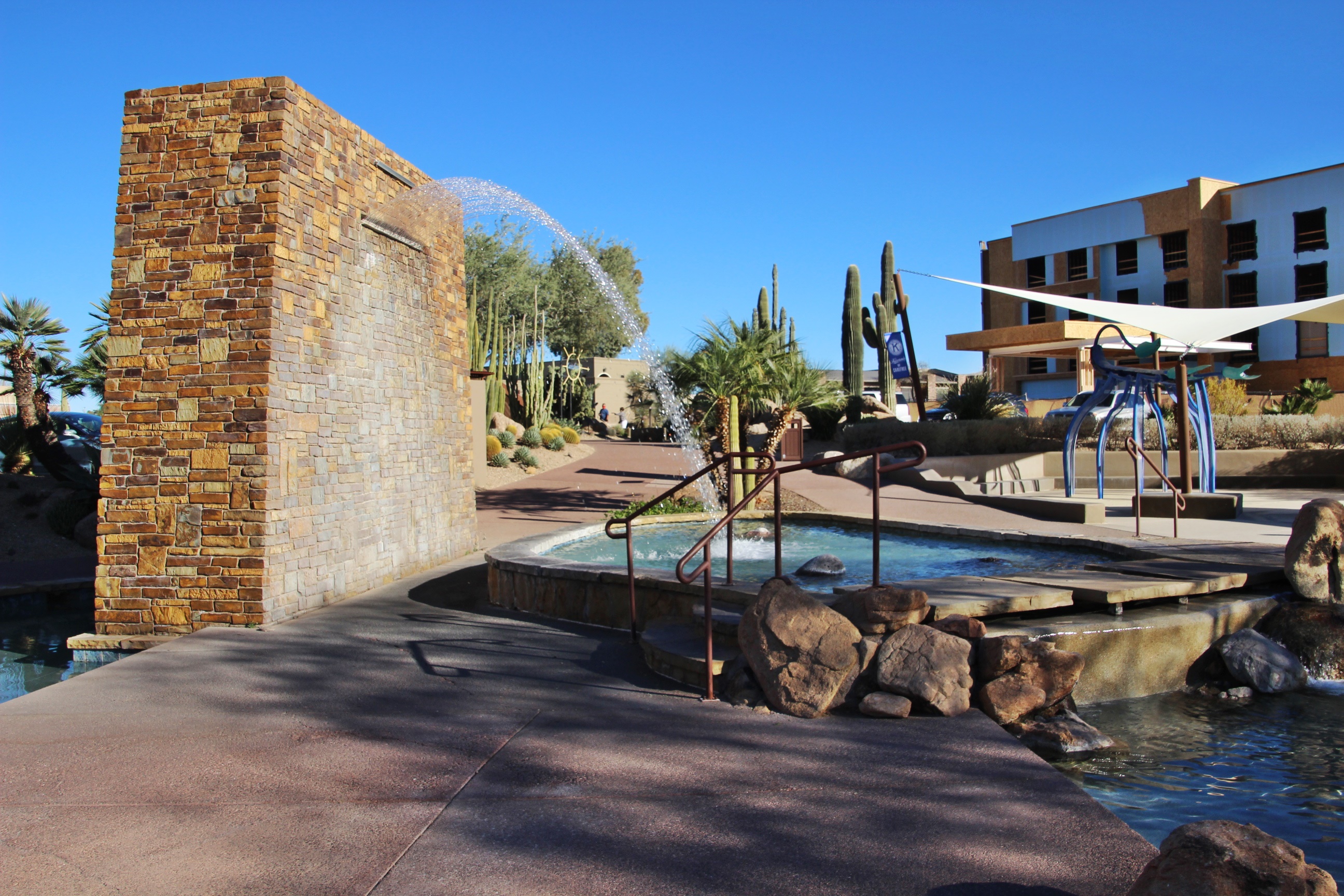 Here I am standing behind the falling water
Carefree Gardens Art
I love Arizona art and always enjoy art out in nature. When I first walked up to the sculpture below I thought it was a javelina (I guess I didn't have my glasses on). I love coyotes - as long as they're not attacking my little dogs.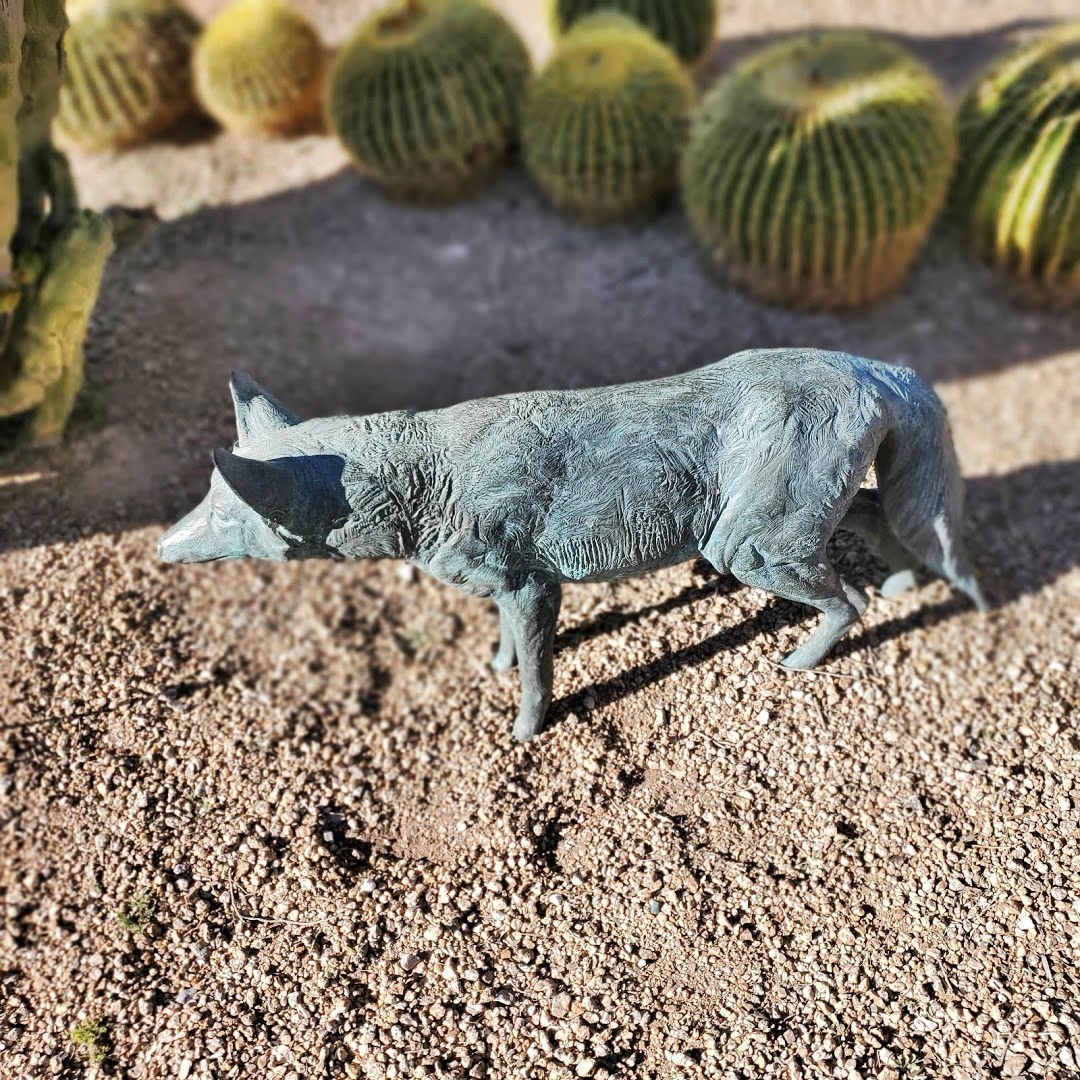 I'm not quite sure what this is, but it's cool.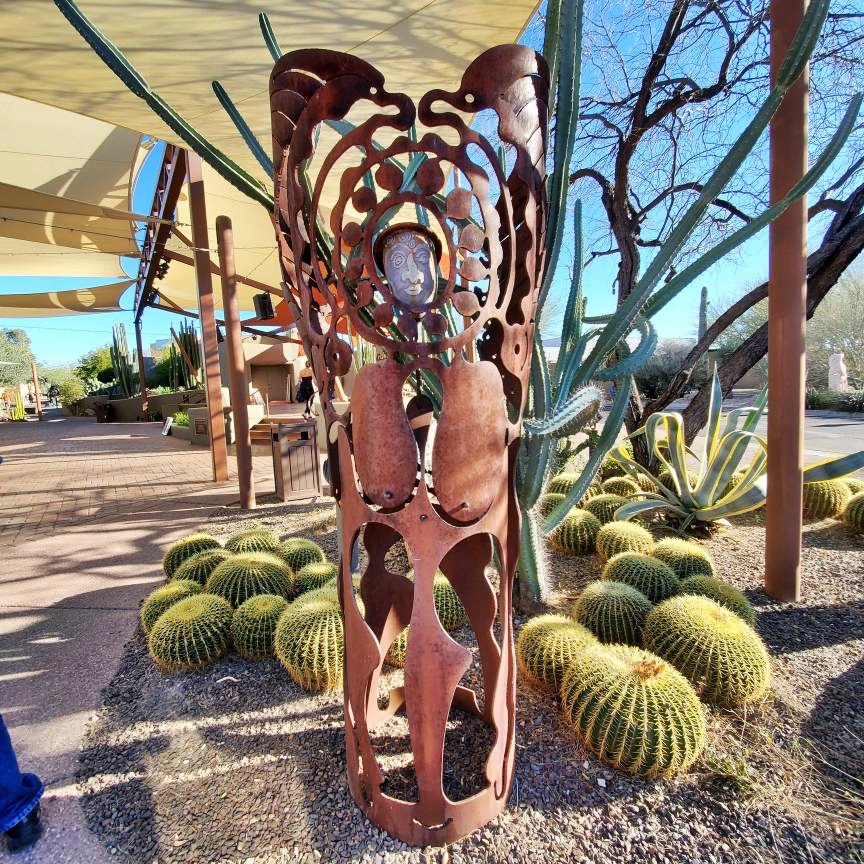 I always love horse art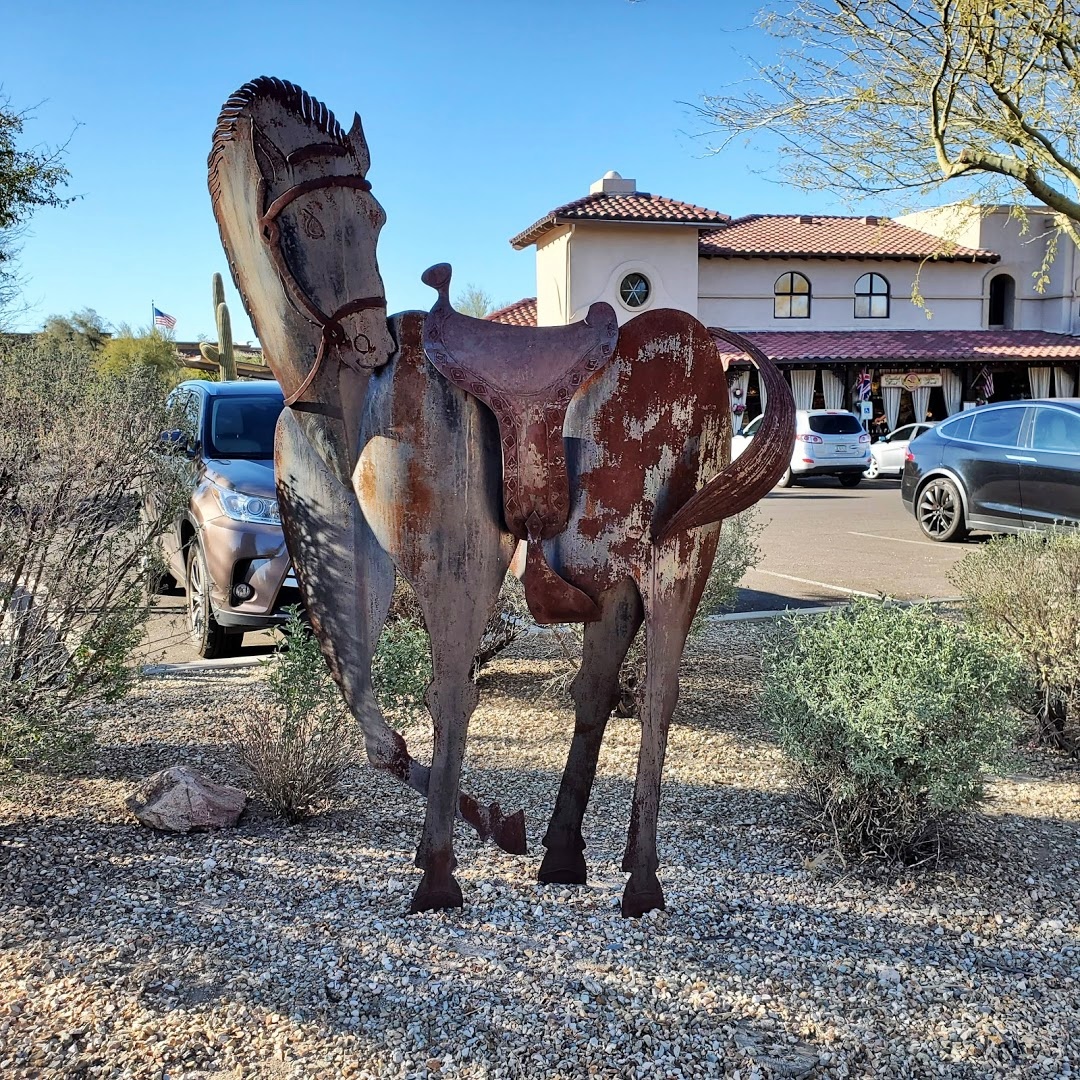 They can't just have a Gila Monster in an Arizona nature garden, so here's a very tall scorpion! This is Kiwani and is actually a water feature/splash park for the kids. Water comes out of Kiwani and from spray jets in the ground. The splash park opens April 1st and goes through to October 1st.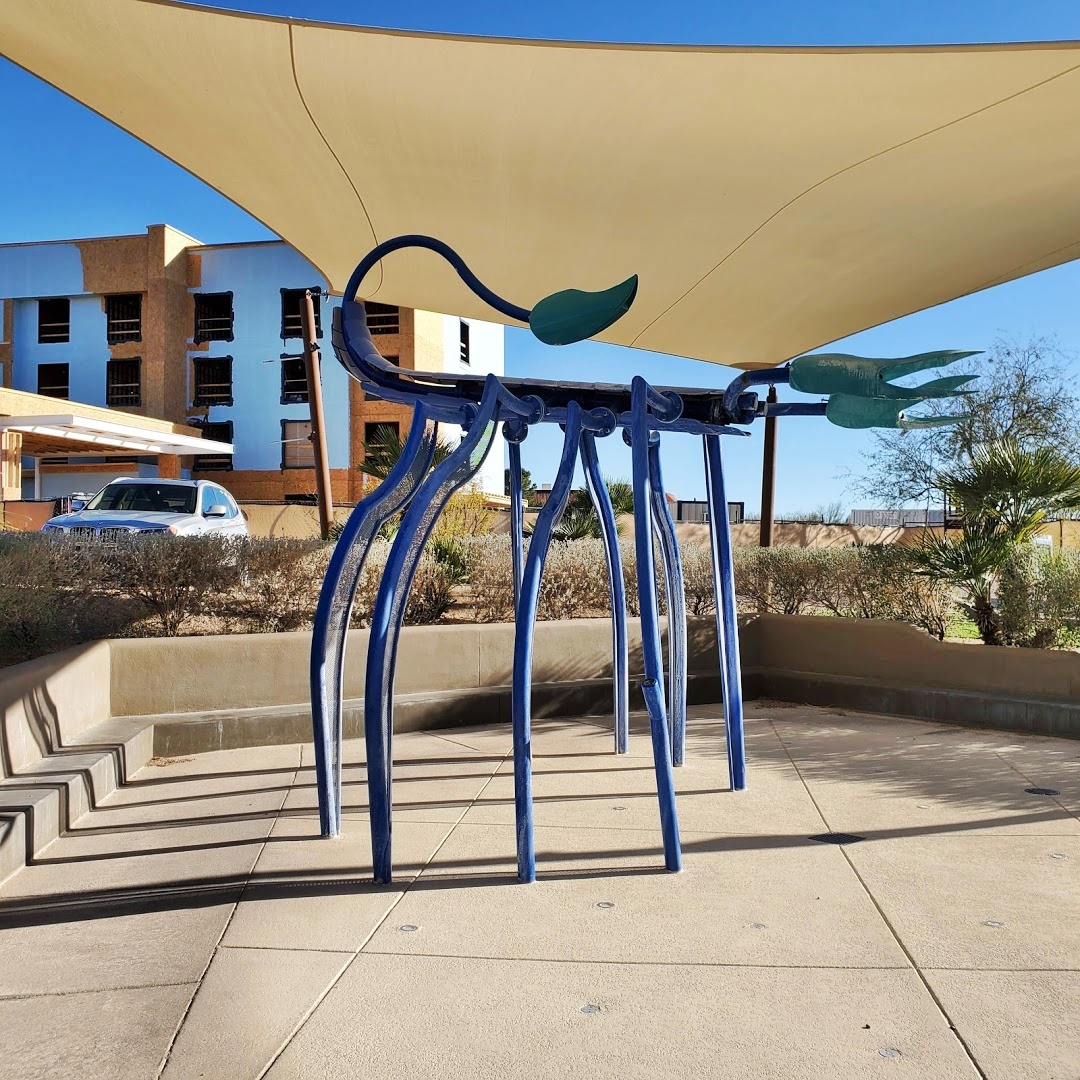 The Sundial at Carefree Gardens
As we were walking on the outskirts of the gardens where we were actually checking out a restaurant, a car with 2 gentlemen stopped and asked us where the sundial was. Jimmy said it was in the middle of the gardens near the stage, called The Sanderson Lincoln Pavilion, but we couldn't get a picture because there was a woman, a dog, and a kid skateboarding on it.
I hope they found it because it wasn't in the center. In fact, it was close to where we parked our car, but we turned right and it was just to the left. I don't remember ever seeing it before.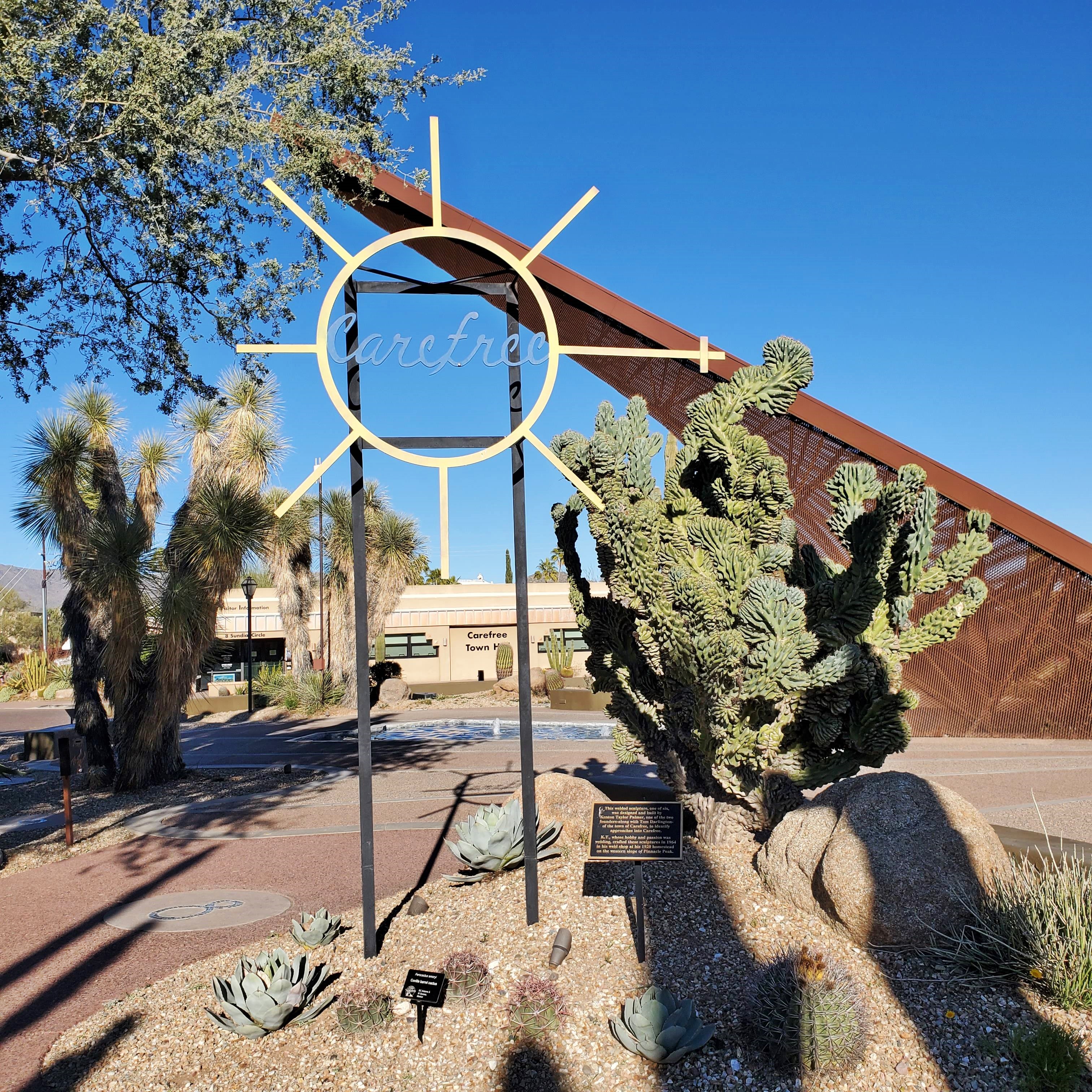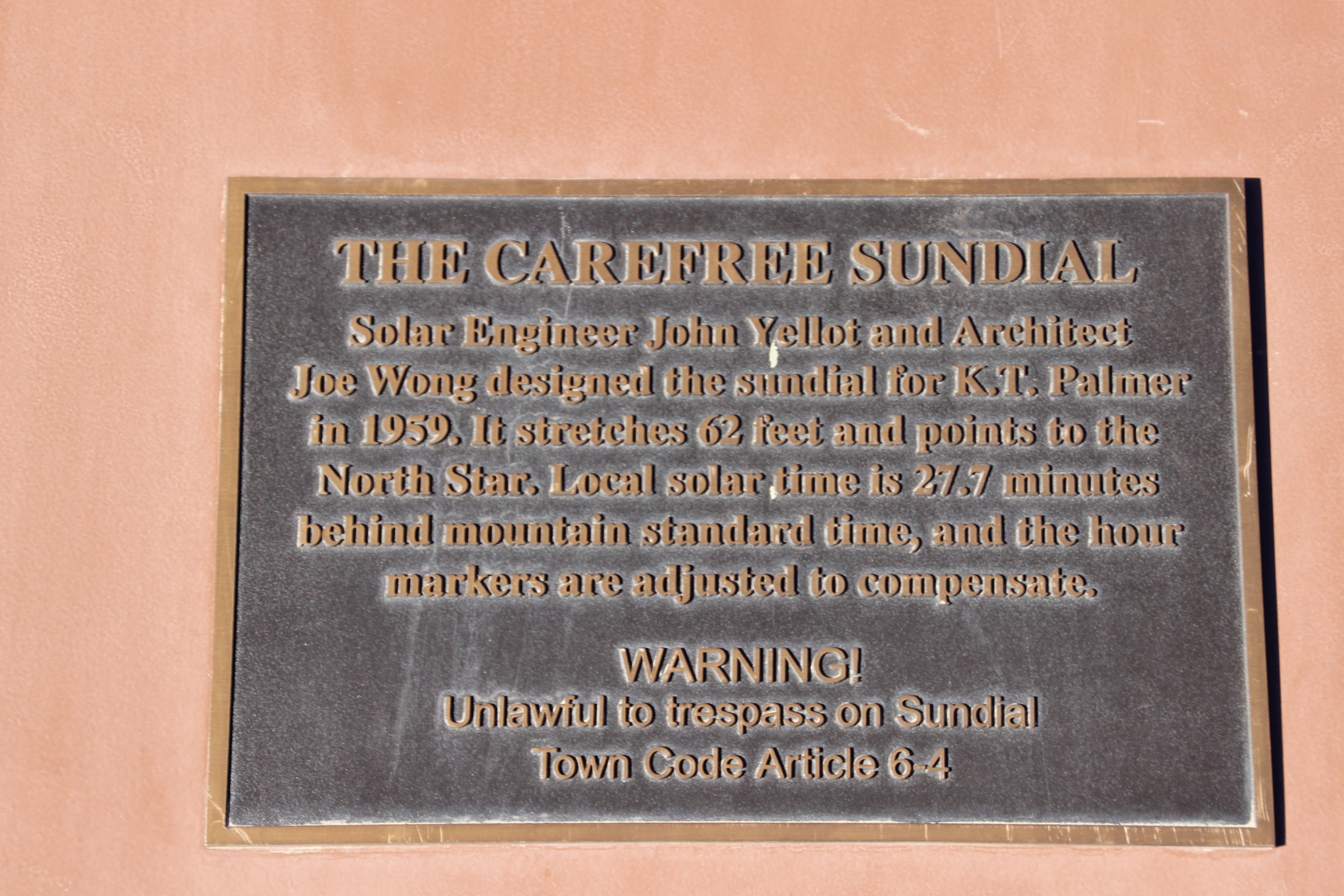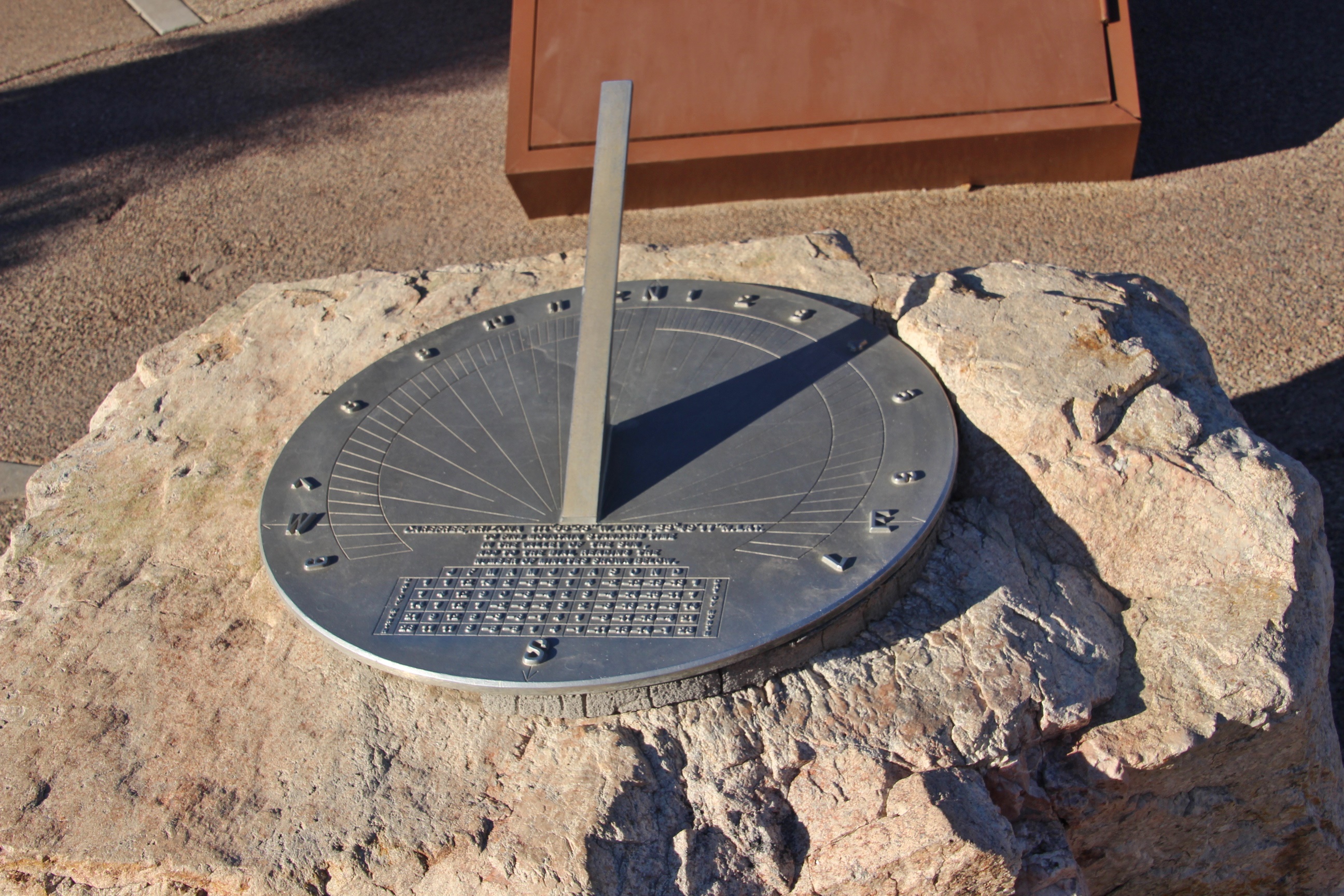 Small sundial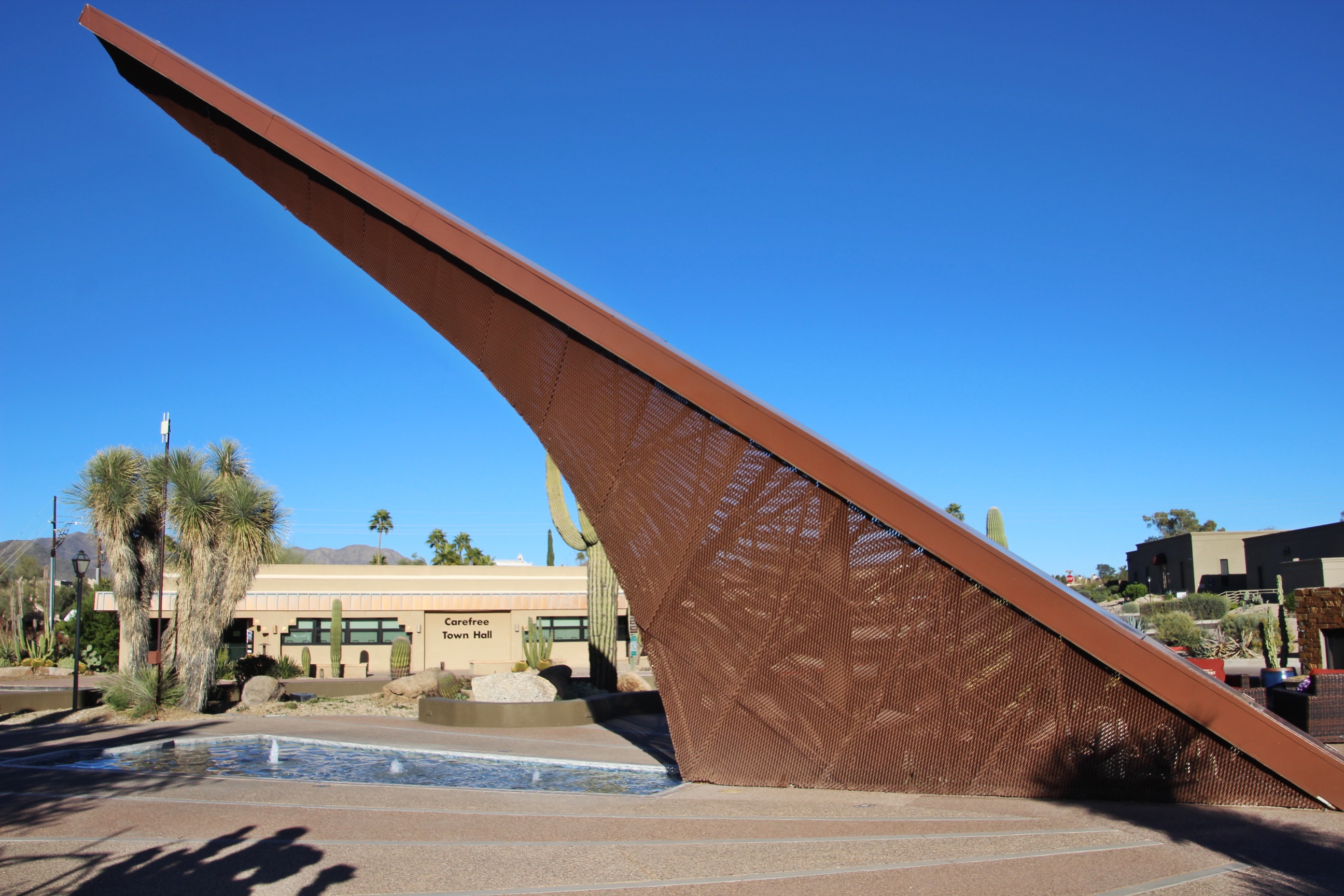 This is the big sundial that people come to see
If you're interested in a quick day trip, consider driving over to the Carefree town center where the gardens are. They are surrounded by shops and restaurants, with more in the area. So you could make a quick afternoon excursion to see some free nature without having to make a hike out of it and have lunch or dinner (or happy hour) while you're at it.
There are cloth-covered picnic tables and the children's playground has a cloth cover to keep the sun somewhat at bay. I didn't spot it, but there is also a box of library books called The Little Free Library. People are encouraged to read a book while in the garden and to even donate a book or more.
It was a nice visit in February high 60's weather. You didn't have to wear masks as long as you socially distanced, and it was easy to do even on a Sunday afternoon. But even if it gets really hot out, this might be a place you'd prefer to go than the hours required to get through the Desert Botanical Garden in Phoenix (where you have to wear masks as of this writing).
The Carefree Desert Gardens are located at
101 Easy St, Carefree, AZ 85377
- but you can probably find it by just putting Carefree or the Carefree Post Office in your GPS.